Garon Park enjoys a 30 bay fully floodlit golf driving range with high quality mats and excellent high grade golf balls. Our hours of opening are from 8.00am until 9.00pm Monday to Friday and 8.00am to 7.00pm Saturday and Sunday.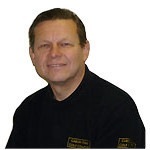 Gary Jacom - Head PGA Professional
Gary has been a PGA Professional for over 40 years and spent the last 22 years as Head Professional here at Garon Park. He is an experienced golf coach and an expert golf club technician with an in depth knowledge of the golf swing enabling him to offer sound advice when adjusting or purchasing golf clubs. His very easy going teaching style helps pupils relax and improve at a very quick rate making him the perfect coach for both beginners and accomplished players alike.
---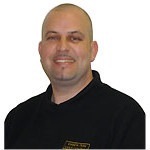 Steve Richardson - Retail Manager and PGA Professional
Steven is the Golf Shop Manager and has been a PGA Qualified Golf Professional for over 20 years. With his vast knowledge of both the golf swing and equipment technology, Steven is well equiped to better your game with the perfect clubs to suit. Steven specializes in Video Analysis and uses a slow motion camera to view your faults. Steven teaches beginners and advanced golfers alike and is fully CRB checked.
---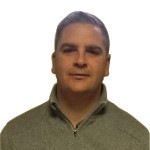 Ben Jones - PGA Professional
Ben has been with the Garon Park team for 18 years, qualifying as a PGA Professional in 2008 and winning PGA Coach of the Year in 2015! Completing his Advanced PGA Degree in Coaching and his PGA Level 3, Ben is our lead Junior Coach and the Essex County U12's Coach for this area. He is a representative for the Essex PGA on the Essex Golf Partnership Committee and is always pushing to get new players into the game, a success of which is his popular Junior Passport classes which have been a pathway for many into the County Squad.
---