Garon Park enjoys a 30 bay fully floodlit golf driving range with high quality mats and excellent high grade golf balls. Our hours of opening are from 8.00am until 9.00pm Monday to Friday and 8.00am to 7.00pm Saturday and Sunday.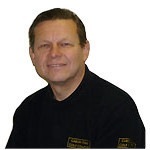 Gary Jacom - Head PGA Professional
Gary has been a PGA Qualified golf professional for over 30 years having spent the last 15 years as Head Professional at Garon Park Golf Complex. Gary is an experienced golf coach with an in depth and wide knowledge of the golf swing. He has a very easy going teaching style which helps pupils relax and improve at a very quick rate. Gary is the perfect coach for both beginners and accomplished players alike. Gary is also an expert golf club technician enabling him to offer sound advice when adjusting or purchasing golf clubs. He is fully CRB checked.
---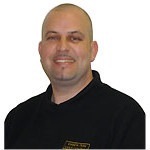 Steve Richardson - Retail Manager and PGA Professional
Steven is the Golf Shop Manager and has been a PGA Qualified Golf Professional for over 20 years. With his vast knowledge of both the golf swing and equipment technology, Steven is well equiped to better your game with the perfect clubs to suit. Steven specializes in Video Analysis and uses a slow motion camera to view your faults. Steven teaches beginners and advanced golfers alike and is fully CRB checked.
---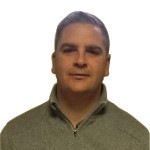 Ben Jones - PGA Professional
Ben is a PGA Qualifed Professional and has been at Garon Park for 15 years. Ben is our lead Junior Coach and an Essex County Under 12s Coach. His speciality is golf instruction for Junior and Elite players but coaches all ages and standard of player on a daily basis. Ben's Saturday morning Junior Passport classes are very popular and have been a successful pathway into the Junior County Squads. Ben is a representative for the Essex PGA on the Essex Golf Partnership Committee and is currently working towards his Advanced Golf Coaching Degree. He is also fully CRB checked.
---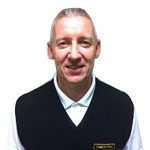 Steve Jackson - PGA Professional
Steve has been a PGA qualified Professional for over 20 years. As well as being an experienced golf coach attending many coaching seminars which include the likes of Denis Pugh, John Jacobs and short game specialist Tommy Horton. Steve uses Smartpro coaching system, which allows pupils to access their lesson notes and interact with him via email. Steve is also a club repair specialist. He is also CRB checked.
---